The Burger Pub
Whether you're dropping in after skiing or biking, the Burger Pub is the right place to hang out throughout the year, especially if it's on our outdoor terrace! The Pub is a great spot for enjoying a cold beer, ordering a glass or two from our extensive wine list or sipping on one of our zingy cocktails.
The rustic decor exudes nostalgia, but there's nothing old-fashioned about the menu. We specialize in comfort food with local ingredients—fresh, but with a modern take on classic dishes. Our diverse offerings run the gamut from a venison burger to poutine (made with the famed Coaticook cheese), to traditional duck confit, all served in a warm, welcoming ambience.
See You at the Pub!
A family gathering, an evening with your significant other, lunch with colleagues, a cocktail hour with friends, a match night… all of those are great occasions for heading to the Pub!
Explore the Eastern townships!
The Burger Pub is one of the eight tourism "experiences" that come under the umbrella of the PAL+ group. Two of them are hotels, from which you can venture out to enjoy the wide variety of attractions in our beautiful region!
Espace 4 Saisons, which is next to the Burger Pub, is considered to have the best location in the area—not least because of the breathtaking views over Mount Orford! Our other property, the Versо̄ hotel in nearby Magog, is decorated in mid-century style and from your balcony or terrace, you can enjoy the stunning sunsets over Lake Memphremagog.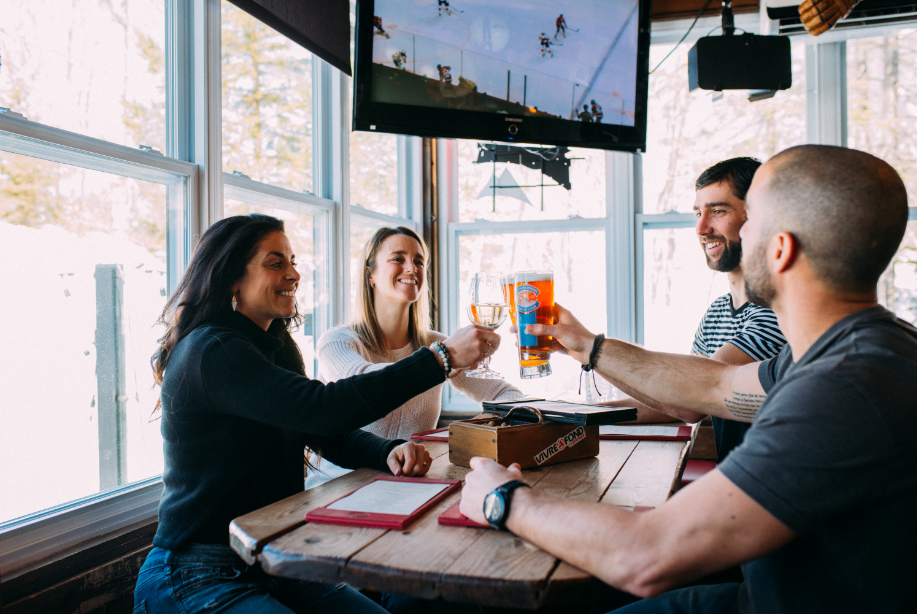 Blog
We always have lots of news! To learn more about our history, receive decadent recipes designed (and tested) by our chef, or to stay informed about what's happening at the Burger Pub, go to our blog section.
Read our blog posts
A front-row seat
Events, exclusive news, promotions: subscribe to our newsletter to keep up to date with our latest news.
Subscribe to the newsletter
Join Our Team!
We offer competitive salaries, an exceptional work environment, a supportive team of colleagues and various job benefits. Come on! What are you waiting for?
See our job offers